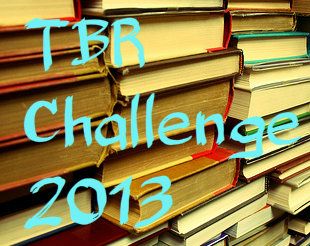 For January's TBR Challenge, hosted by Wendy at The Misadventure's of Super Librarian, the theme was: We Love Short Shorts. I looked through the old treasure trove that is my TBR shelf and found an anthology, Opposites Attract featuring stories by Lynn Kurland, Elizabeth Beverly, Emily Carmichael, and Elda Minger.
I ended up reading two of the four stories and enjoying them both. On to what I thought...
Icing on the Cake by Lynn Kurland
Published by Jove, July 2000
He's a writer working on his new novel, and baking wedding cakes on the side. She's an Alaskan wilderness buff more experienced at fending off grizzlies than men. But she's about to discover the joy of coming in from the cold.
Sam has left behind his large trust fund to follow his dreams of writing and cooking. He is renting a cabin in Alaska and has become known as the go-to guy for wedding cakes.
Sydney is tired, mud-spattered, and just wants to sleep in her own bed when she discovers that her new roomie is not a her, but a him. After a less-than-stellar first meeting, Sam and Sydney settle into compromise.
Soon, however, Sam is seeing something in Sydney that no one else sees and he wants to figure out how to convince her that he is just what she needs. Sydney, determined to become the woman she thinks Sam wants, tries to become everything she isn't. While a simple conversation would probably have solved a lot of problems (and cut the page count by quite a bit), I still enjoyed this story and was entertained. There was one bit towards the end that was not my cuppa that was used to drive the characters apart before finally letting them come together but overall it was a fine read.
This story rates a 3/5.
Pride and Prejudice by Emily Carmichael
Published by Jove, July 2000
A double-booked hotel room during a prestigious show pits a cartoonist and her pet Papillon with an award winning Border Collie. What ensues is a sexy battle of wills. And it's winner takes all...
Josie is a cartoonist who features her pet Papillon, Priss, in a comic strip that is run in some of America's most well-known newspapers. Scott trains dogs in obedience and herding, using his own Border Collie, Iowa, as an example of what dogs can do with proper training. When these two are double-booked in the same hotel room, they have no idea the big changes that are coming into their lives.
Josie is go-with-the-flow, finds the humor in everything and has some issues with organization. Scott is disciplined, orderly, and uses obedience championships as an opportunity to gain new business. Josie enters Priss in the "beauty pageant" half of dog shows for larks. The dialogue between these two (as well as the internal monologues featuring their thoughts of each other) was a lot of fun. Another cute feature to this story, is that of having Priss and Iowa take turns sharing their perspectives of their own developing relationship as well as the stealthy ways they work to get their humans together.
This story rates a 3.5/5.
I enjoyed participating in this month's TBR Challenge theme and am already looking forward to February: Recommended Read.