A Stone Creek Christmas by Linda Lael Miller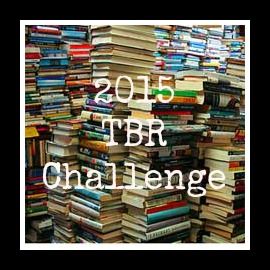 This month's category was
We Love Short Shorts!
Stone Creek veterinarian Olivia O'Ballivan communicates easily with animals, but men are another story. Especially rugged architect-turned-rancher Tanner Quinn. Olivia's uncanny bond with his daughter Sophie's pony, Butterpie, has him questioning her sanity, while she wonders if he's not just a drugstore cowboy. Then twelve-year-old Sophie conspires with Olivia to get Tanner into the spirit of Christmas with all the trimmings, including a tree-lighting ceremony and a man named Kris Kringle in a sleigh driven by seven reindeer…and a donkey. But will a holiday miracle transform the globe-trotting Tanner into a rancher—and family man—for all seasons?
My biggest thought when I finished this book was that while I enjoyed both of the main protagonists, I did not at all believe in their HEA. Olivia is a vet in the small town of Stone Creek and has an older brother, famous country singer Brad O'Ballivan and younger twin sisters, one a lawyer and one a bed and breakfast owner. She is close with all of them and they all interfere and help out in each other's lives as a matter of course. Olivia is also able to communicate with animals…as in speak telepathically with them. This was a part of the story that I really enjoyed, mostly because of Olivia's dog, Ginger who was a hoot. This ability is the device used to intro Olivia to Tanner when she goes to introduce herself to him as he is her new neighbor. While there, she "meets" Butterpie, a sad pony who misses her owner, Tanner's daughter Sophie.
Tanner is in Stone Creek to build a new state-of-the-art animal shelter and has left his daughter Sophie back east in a maximum security boarding school. Tanner's wife was gunned down while he was working on a project in a country that wasn't always welcoming of westerners and he is fanatical about Sophie's protection as a result. Between being neighbors and both being involved in the animal shelter enterprise, Olivia and Tanner are in each other's company quite often. However, I never really bought into their relationship. It really seemed to me that there was an attraction, they had sex and voila…insta-love. Add in the other characters, a side story involving a Rudolph named Rodney and a Kris Kringle who may or may not be that Kris Kringle and there is a lot going on that further distracts the reader from Olivia, Tanner, and their relationship.
Reading Challenges
2015 Contemporary Romance
2015 TBR Pile Reading Challenge
I purchased this book with my own funds